Creating Game
Any user can easily create the game.
The user must ensure that s/he is currently not joined in any game.
Then Home page must be seen as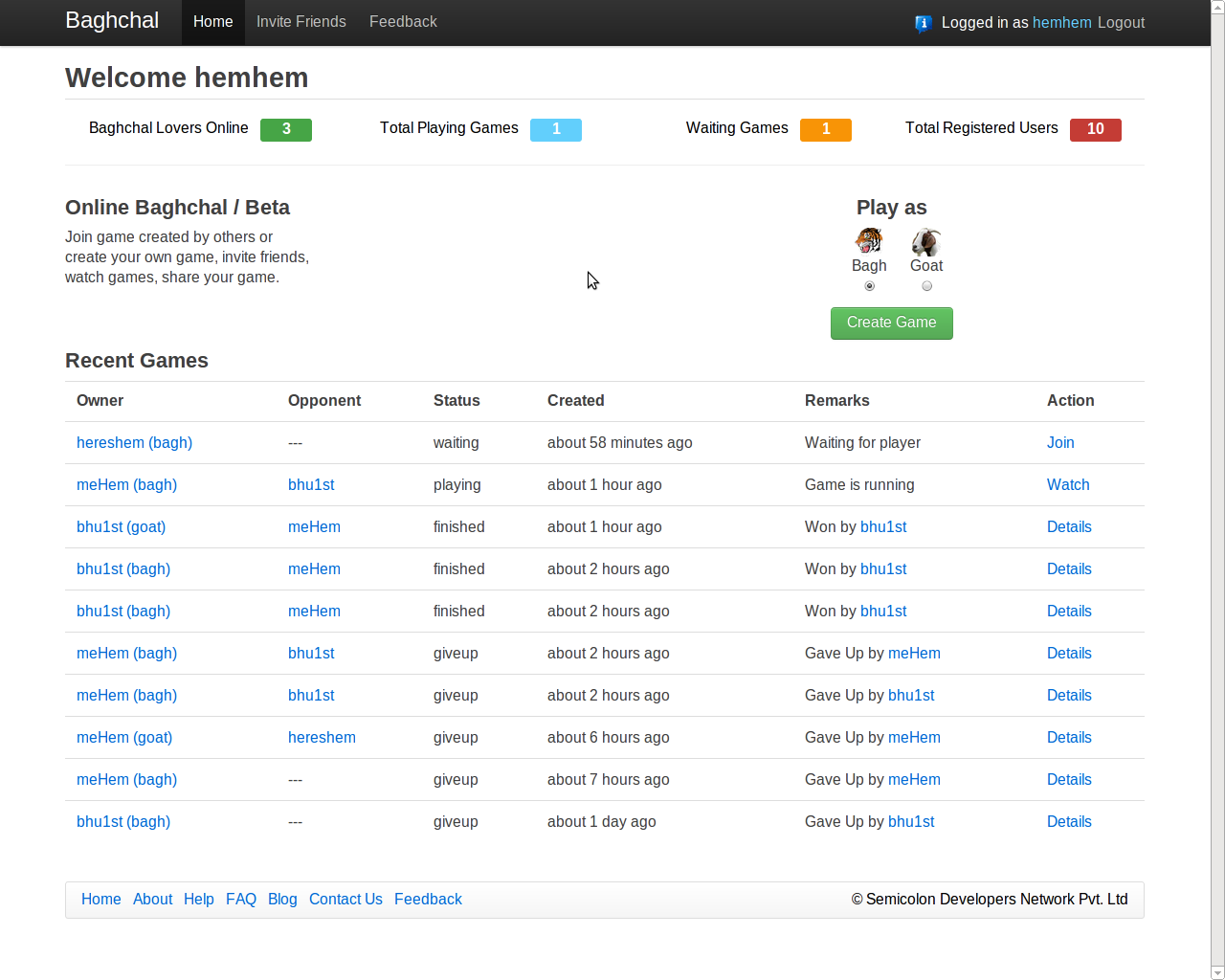 Now choose the preferences how would you like to play the game - as Goat or Bagh
Then click Create Game button.
the pop up appears as shown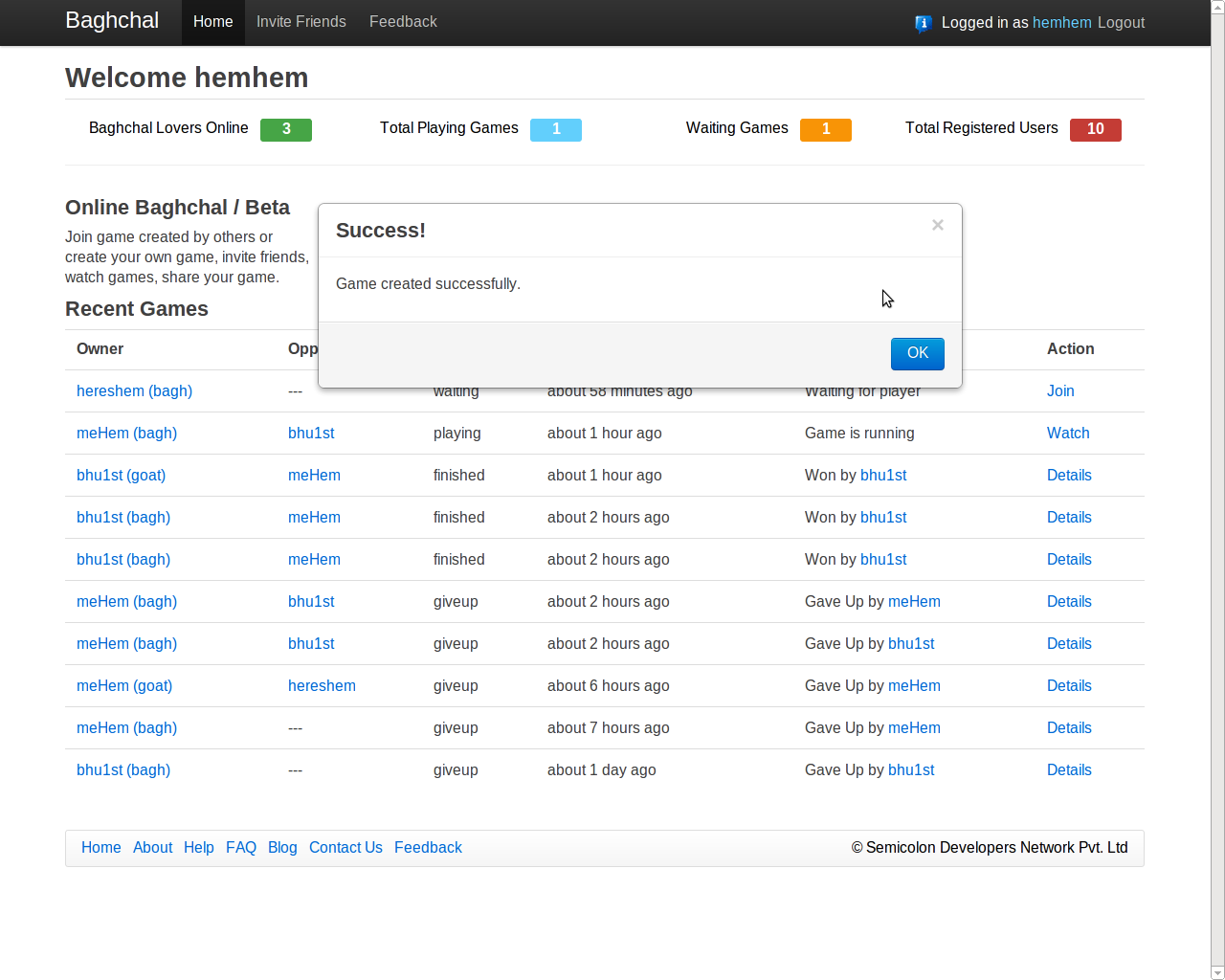 You are done, you have already created a game.
Now you can share the game and invite other friends to play it. Enjoy !
See how to share the game.